WINE CABINET WITH
REFRIGERATED WINE CELLAR
---

Esigo WINE CABINET WITH REFRIGERATED WINE CELLAR is a functional wooden SIDEBOARD WITH WINE RACK where you'll store your wine bottles both at room temperature and refrigerated.
This modern CREDENZA WITH WINE RACKS is equipped with two pull-out drawers with glass windows on the top and two doors combined with a BUILT-IN REFRIGERATED WINE CELLAR.
The BUILT IN REFRIGERATED WINE CELLAR can be supplied by Esigo, or you can tell us the dimensions of your refrigerated wine cellar and we can produce this BESPOKE WINE RACK CABINET as for your needs.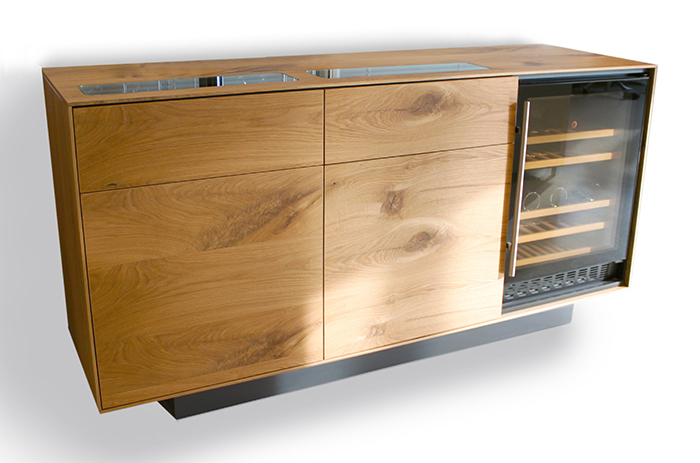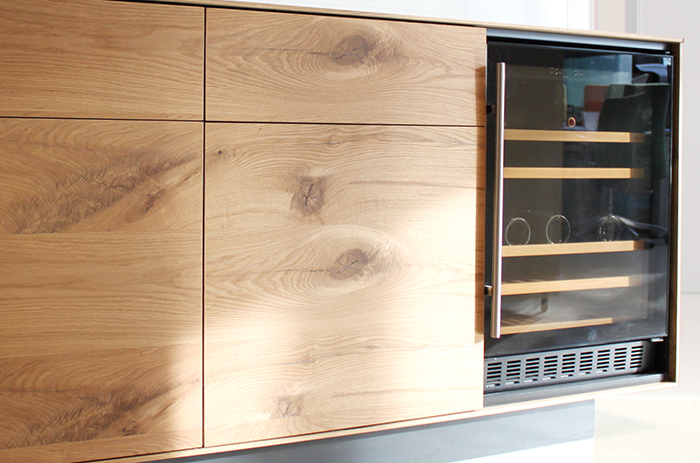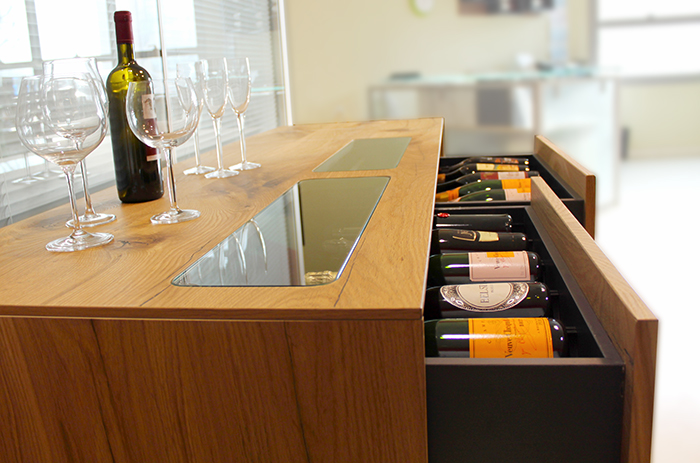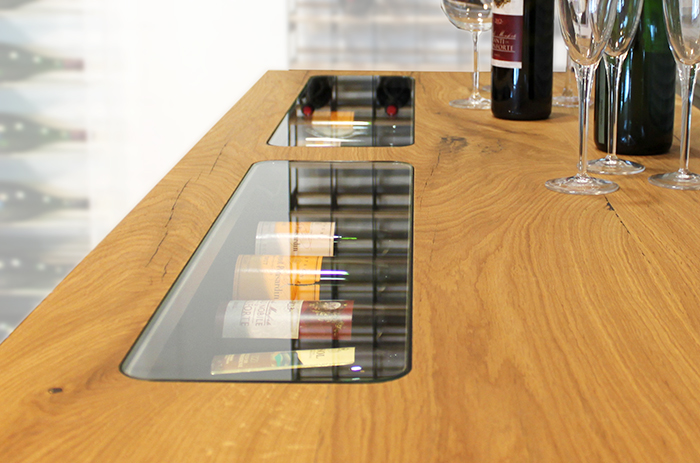 For further information, please contact us!
Call us at +39 0444.361306, send us an e-mail to This email address is being protected from spambots. You need JavaScript enabled to view it. or fill out our on-line request form! We will be glad to assist you with any information you might need.