Wall-mounted wine rack Esigo 2 Classic, solid oak modular wine rack with classic design for wine shop furniture and wine cellar furniture.
Esigo 2 Classic is the wall-mounted wine rack in solid oak holding 28-44 bottles, modular wine rack, classic design, optimises space when furnishing wineries and wine cellars.
Esigo 2 Classic is a highly detailed design wooden wine rack: Made in Italy style with the passion and love that craftsmen put into their work, dedicated to those who love the warmth and unique features of wood, its endless shades of colour that make every product a unique and unrepeatable item.
It is a capacious wooden wall-mounted wine rack that holds from 28 to 44 bottles of wine and, thanks to the patented system, it holds the wine bottles at just the right angle to guarantee ideal wine storage conditions. It is modular and optimises spaces for the wine shop, wineries tasting rooms, retail shops and wine cellars furniture; it is your own wooden wine rack with an unmistakable, prestigious and exclusive design.
The bottles are stored individually allowing fetching the needed bottles easily without disturbing or re-arranging other bottles.
PRODUCT DETAILS
DIMENSIONS
Width cm 51-55; Height cm 130 - 190; Depth cm 33
CAPACITY
28 - 44 bottles
MATERIALS

Shelf and modules: Solid oak
Sides: Solid oak - Inox steel - Copper finished steel - Bronze finished steel

COLOURS - FINISHES

Shelf and modules: Solid oak; Sides: Solid oak - Brushed Inox - Copper finished steel - Bronze finished steel;
other finishes on request

AVAILABLE FINISHES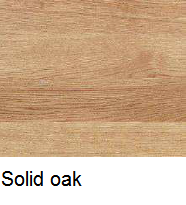 For further information, please contact us!
Call us at +39 0444.361306, send us an e-mail to This email address is being protected from spambots. You need JavaScript enabled to view it. or fill out our on-line request form! We will be glad to assist you with any information you might need.