The tabletop wine bottle holder Esigo 7 is the design wine rack, which displays the bottles label.
A wooden wine that is a container box to display the 4 + 4 bottles arrangement, using semi-transparent plexiglass dividers and a metal base.
This is Esigo 7 wine rack, the wine rack made from stylish gloss-finish lacquered wood, which allows you to have 8 bottles of wine on hand. Ideal for use during parties, and is also an excellent and functional wine display unit when you want to promote the 4+4 bottle arrangement when furnishing wine bars, wine shops, wineries tasting rooms and retail shops.
The bottles are stored individually allowing fetching the needed bottles easily without disturbing or re-arranging other bottles.
PRODUCT DETAILS
DIMENSIONS
Width cm 40; Height cm 62; Depth cm 30
CAPACITY
8 bottles
MATERIALS

Box: MDF
Central separator: Plexiglass
Rod bottle supports: Inox steel

COLOURS - FINISHES

Box: MDF gloss finish black - MDF gloss finish white; other finishes on request

AVAILABLE FINISHES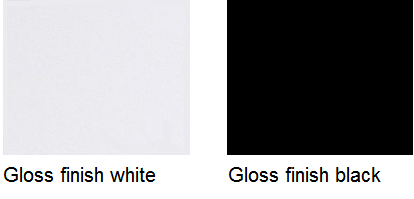 For further information, please contact us!
Call us at +39 0444.361306, send us an e-mail to This email address is being protected from spambots. You need JavaScript enabled to view it. or fill out our on-line request form! We will be glad to assist you with any information you might need.